Nowadays having digital presence is absolutely indispensable to almost any brand. And Dufry's case is no different. The biggest traveling retailer in the world has stores in most of the main airports and harbors and in some cases even aboard planes and ships. But, regardless, they still make huge investments to assure the best possible online experience to their clients. At their website, customers can select which products they want to buy before picking them up at the nearest physical shop.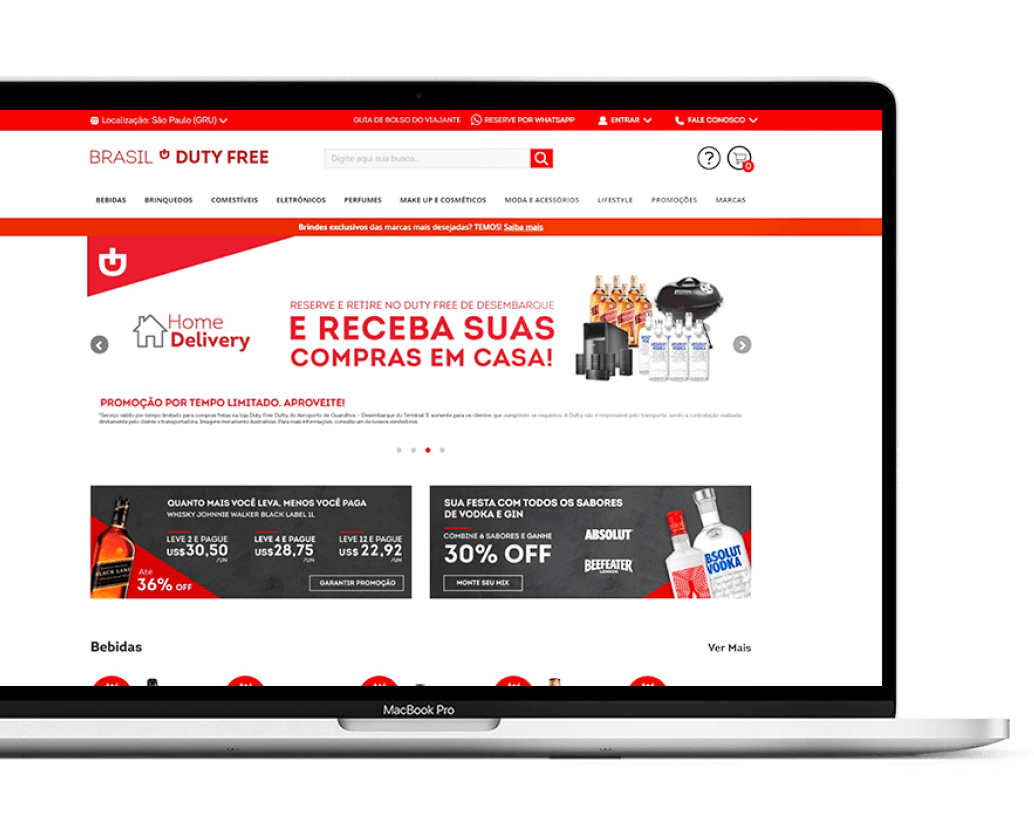 Our role at Usabit is managing the site's visual identity as well as handling campaigns for holidays and festive dates such as Christmas and Mother's Day. Furthermore, as part of our maintenance service, we also keep every section of Dufry's site updated, from changes in available products to price adjustments and special offers. Lastly, Duty Free's e-mail marketing efforts are also ran by us and sent weekly to registered customers with support for lead conversion monitoring, client relationship strategies and exclusive offers.
Quality digital products and services like these are essential to ensure that Dufry or any other brand can reach their target audience in direct and efficient manner in todays current saturated market.
How we did it
– Focusing on client's needs
– Designing organic User Experiences
– Analysing and monitoring user data
– Providing personalized purchase options according to client's preferences
– Investing in customers opinions about products bought
–  Recommending exclusive offers
– Captivating customers through marketing strategies
– Structuring transparent payment methods and product guarantee practices
– Listening to lots of client feedback