1
We are a complete web development company.
Interface Design

BI & Business Analytics

Android & IOS Apps

Digital Business Consulting

Data Infrastructure

Web Development
2
We have experience in high performance projects
Today Usabit is responsible for complex systems of Stock Brokers. We also take care of the streaming applications of Sistema Globo de Rádio, Rádio Globo and Rádio CBN. We have also developed Intranets and Home Brokers, platforms for buying and selling securities on the stock exchange.
This diversity generates knowledge and enriches the development of new projects in a continuous cycle. So more than just codes, we add a lot of value to your product.
What's your project?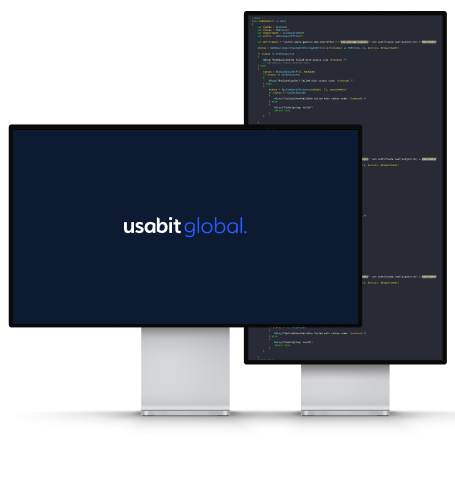 3
We care about every pixel
Our very name comes from the English word Usability and defines our backbone: developing products optimized for the perfect user experience.
We scribble, test, prototype, validate and implement things based on actual usage facts.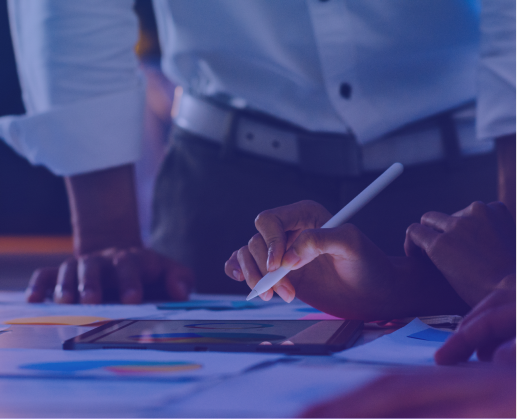 4
We are bound in the future
Being at the forefront of software development is one of Usabit's pillars. We update ourselves daily to develop new things always with the latest technology, always in line with what Google and Facebook have been doing.
Speaking about cutting edge technology, we have our own incubator with startups developed in-house.
A hint? Schedule a call to tell us about your project.
What's your project?
5
We form a single team, with you
Our agile development method based on kanban and scrum, allows time and cost to be always optimized and deadlines always met.
You follow the project management online and receive periodic versions in order to follow the evolution of the development almost in real time.
Here the rule is clear: total immersion to get to know your goals and deliver the best products in the world.
Unlike a factory, our development is not a mindless production line. All decisions are made by the team and together with the client so that everyone shares the same goal.
Did you like what you saw?
Send us a message and let us know how we can contribute to your project.
It's easy and fast!